Traditionally, in Tibetan Buddhism, Mandalas are perceived externally as a visual representation of the Universe and internally as a guide for various practices, including meditation.
In creating an energetic Mandala, the artist would be the medium to allow the creative energy to flow freely through his body and then transcribe from his hands and the tools (e.g. brushes) on to the canvas.
We are pleased to have ten pieces of profoundly amazing contemporary Mandalas created by Mike Booth. Each Mandala by Mike is a window to the Universe. The energy of wisdom, love and light are channelled through each layer of the circles. These energies can enhance the vibration of the surrounding environment.
When meditating with the mandala, it awakens and cultivates one's deepest consciousness. Each Mandala is brought to Hong Kong to connect with the very soul who is seeking a deeper understanding of within.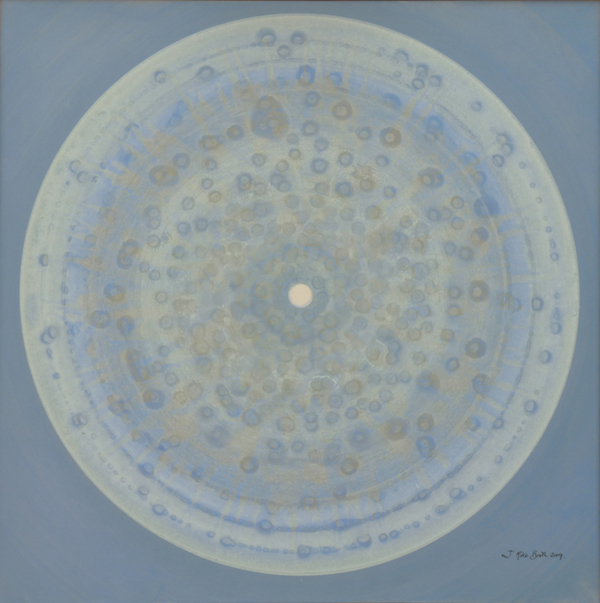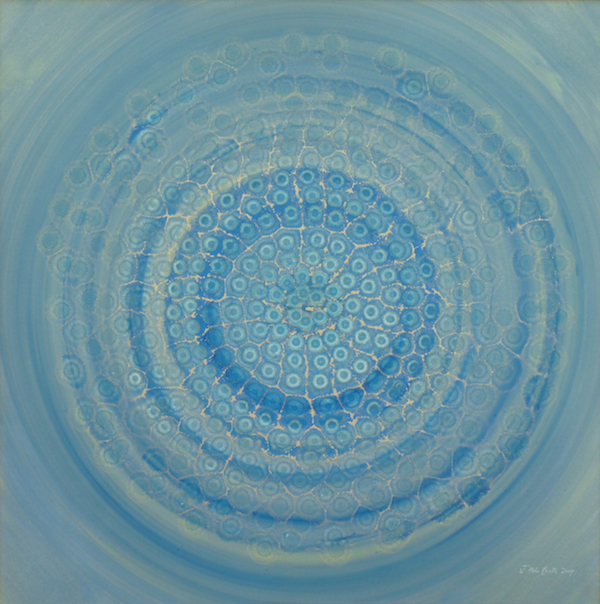 If you would like to view these paintings in person and/or purchase any of these paintings, please feel free to contact us either email to info@luxenova.co or +852 2898 0568. Or just click the bottom below...
Photo Gallery - Open Night, 28 Oct 2015 @ Luxe Nova Lifestyle Studio
More about Mike Booth
From childhood, Mike Booth won prizes for his paintings. He attended Hornsey College of Art and Trent Park College of Education (subsequently both Middlesex Polytechnic) where he studied Fine Art and obtained a degree in Education with Fine Art as his major. In 1973, Mike moved to Scotland where he continued his creative work.
He became a stoneware potter and established the studio, Lephen Bay Pottery. He became secretary of the Artists and Craftsmen of the Highlands and Islands of Scotland and travelled exhibiting during this part of the 1970s.
He returned to England in 1978, having a restrospective in Dorchester, Dorset. In 2009 Mike exhibited in Tokyo, Japan with his retrospective work as well as his new pieces of artwork.
2011 saw Mike exhibiting in Milan, Italy and earlier this year in Tokyo, Japan.
Note: Mike Booth is also known as the Principal of The Aura-Soma Academy. We are pleased to have him over as an artist.